Improving child development is best achieved in early education and care environments when there are strong family partnerships. Documented research and experience widely supports the positive effect on a child's development.
A 2010 report for the Department of Families, Housing, Community Services and Indigenous Affairs, examined a large body of research that shows families have a profound effect on a child's wellbeing and that it carries through to affect their quality of life and productivity as adults.
Further research in 2011 on the impact of early experiences on brain development surmised that the "quality of relationships and learning environments for babies, toddlers and preschoolers is critically important".
Children clearly benefit from Educators building relationships with families in early childhood education, as parents and primary caregivers have the most meaningful influence on a child's development.
As Educators, our goal is to develop strategies that engage and support families in their child's development. In this article, we spoke to our Springfield and Coffs Harbour centres on the importance of family partnerships for improving child development. In particular, we discuss:
The day-to-day strategies for building successful family partnerships.
Respecting the lifestyles and traditions of families.
How to engage families in their child's development in a centre environment.
The different ways Educators can strengthen family partnerships.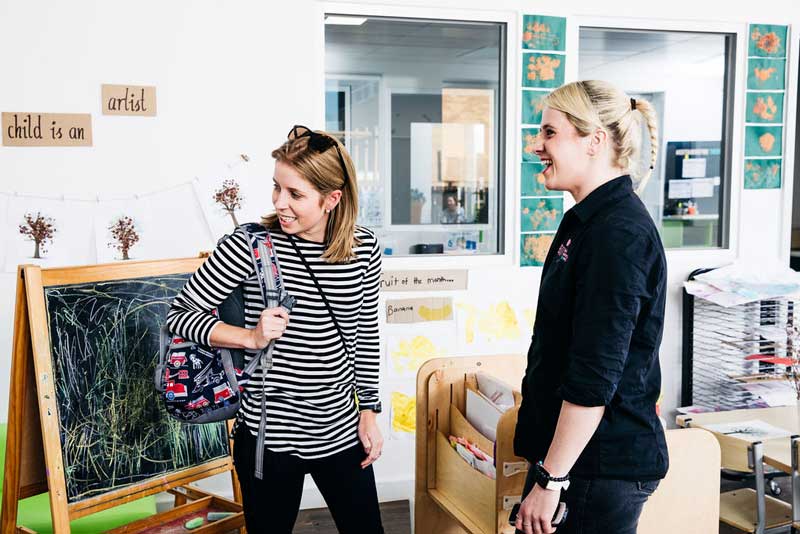 Strategies for building successful family partnerships
The Early Years Learning Framework views the relationship between Educators and families as partnerships for the development and learning of children. Genuine connections encourage families to influence and guide their child's education and care setting.
To enhance children's development and wellbeing, Educators need to build successful family partnerships and an understanding of each other's expectations, attitudes and knowledge as discussed in The Educators Guide to the EYLF.
"We believe that strong and genuine bonds with families are a fundamental cornerstone of a successful centre," says Hailey, Early Childhood Teacher at Petit Early Learning Journey Springfield. "We ensure families feel welcomed to the centre by greeting each family individually as they come past the front desk or into the yard, and provide our assistance when needed."
"It's important that all Educators in the centre greet and look after all families they meet, not just the families from their studio. We also try to ensure that we are checking in with families, asking about holidays or events in their lives and assisting with help or advice when they seek it."
Amber, Centre Director at Petit Early Learning Journey Coffs Harbour, stresses that effective communication is key to successful family partnerships. "We always reflect on our communication and look for strategies that support each family."
"Keeping our staff shifts as consistent as possible each day has created a sense of familiarity at drop-offs and pick-ups. Maintaining these routines assists both children and families with smooth transitions."
"Our centre team spends time reflecting on our centre tours and how we welcome and get to know new families starting at our service. We invite them to come into the centre for at least two transition plays before their children attend their first day."
"This time is precious for getting to know both the child and their family. We see it as a stepping stone for creating and maintaining positive family partnerships to support each child as they continue their journey with us."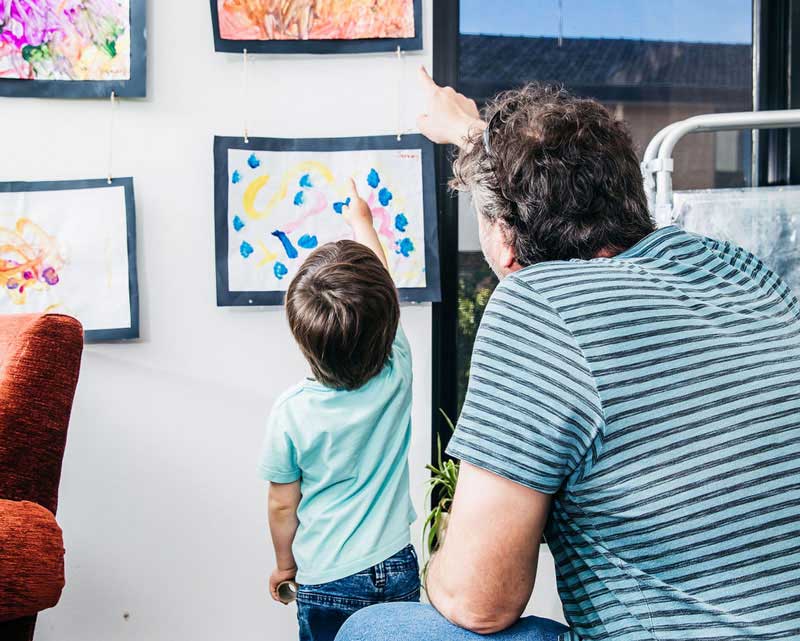 Building relationships with families in early childhood education
Families are diverse and frequently include people outside the child's biological parents. As a child's home life has a significant impact on a child's learning and development, Educators will learn about the family background, cultural needs and other matters that influence the home environment.
"At Petit ELJ Springfield, we created a calendar of events in collaboration with our families," says Hailey. "It includes special occasions, celebrations and traditions that are important to our families so that our studios can incorporate these into their programs."
"We encourage and welcome parent input into our centre. This week we have two separate families celebrating Colombia Day with their children's studios. We also provide an About Me form where families can write about customs, beliefs, lifestyle choices and traditions and advise how they want us to approach these and incorporate them at the centre."
The Educators Guide to the EYLF reminds us that it's also important to promote an inclusive practice in child care and consider when, where and how we interact and make family partnerships.
"At Petit ELJ Coffs Harbour our service evolves and changes depending on our community context and ever-growing relationships with our families," says Amber. "As our interactions and relationships are natural, the lifestyles and traditions of our families are embedded organically into our daily practices."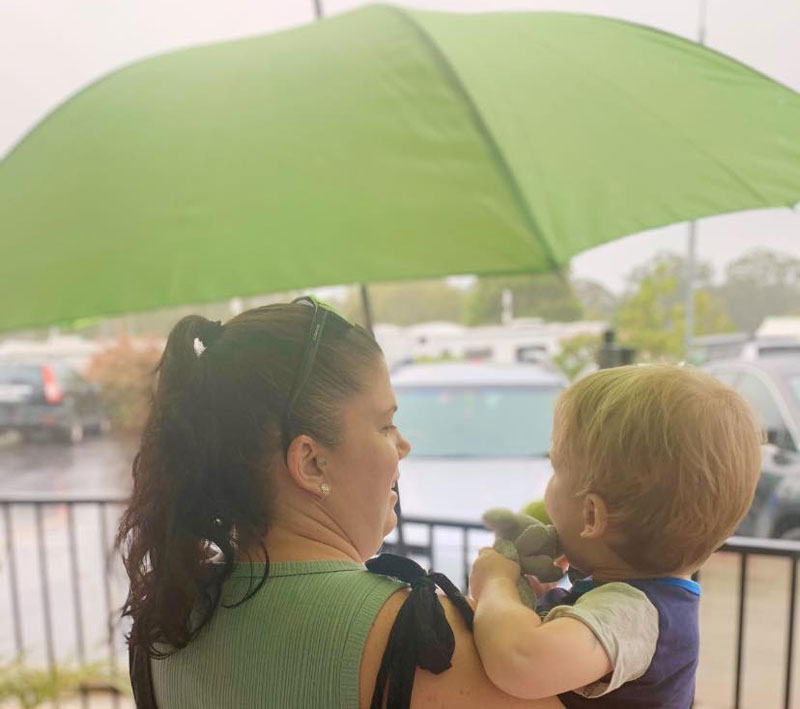 Family engagement in their child's development
Providing families with a warm welcome, actively listening and responding to their values and needs provides a sense of belonging for families. Family partnerships influence early childhood education experiences and make learning more meaningful by helping services to recognise a child's interests, abilities, strengths and cultural values.
"We engage our families in their children's learning and development by encouraging them to be active participants in our programs," says Amber. "We know that parents are children's first teachers and they are invaluable to us."
"Our families work in conjunction with us to develop goals that best support the children in our care. Storypark updates and face-to-face conversations engage families in a collaborative approach to improving child development and supporting parents throughout the child's learning journey."
"There are many different ways to support families. Sometimes we need to listen and take on feedback or new information. On other occasions, we might send a message to let them know what their child is doing and how they are going to reassure the family and create a sense of belonging."
"Sometimes, it's the small things that create opportunities for family partnerships. Last year, we started providing umbrellas at reception to help families stay dry on rainy days. This simple kindness also helped to start conversations to learn more about our families."
"Our service is welcoming and inviting and it has a culture where families feel that their voice is heard and respected."
"We have found Storypark and Facebook updates to be very popular with our families," says Hailey. "We gain a lot of family engagement from these posts. Before the pandemic, we would organise different family days such as Grandparents Day, Mother's Day afternoon tea, Father's Day burger stall, graduation and Christmas events."
"There are many opportunities throughout the year for parents to come in and have one-on-one meetings with their child's Educators. We also have children's learning journals available for parents to peruse and provide a midyear summary of learning, an end of year summary of learning, and a transition statement for our Kindergarten children."
"We encourage family partnerships and engagement through these different methods, but we also find that when greeting and farewelling children, many families will stop to ask about their child's day, learning and development."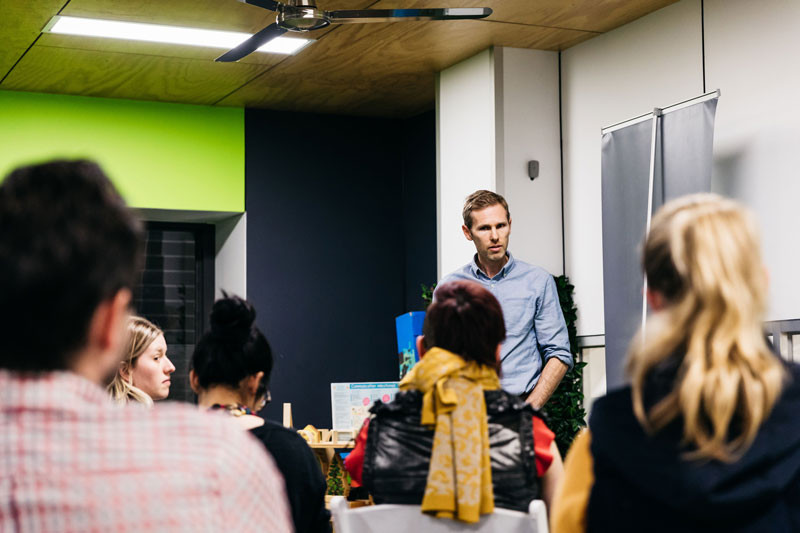 Educators supporting parents in different ways
By nurturing an understanding of each family's situation, background, culture perspective and needs, Educators can improve a child's development and provide support to parents.
"We aim to connect care to home wherever possible by inviting family input into our program," says Amber. "Naturally, this results in us sharing ideas from care to home and creates a community of learning. These relationships allow us to support children's growth not only at the service but at home as well."
Some of the ways that services support families include:
Inviting families to share information on their cultural backgrounds and values.
Sharing photos, memorabilia or portfolios of children's experiences and learning.
Holding information seminars on issues relevant to their children and parenting.
Sharing information resources like CD's or books to improve child development and education.
Giving families information and access to local community resources and facilities.
Providing useful information through regular newsletters such as songs, rhymes, meals, event dates and times.
"Often, parents will come to our Educators and Directors seeking advice particularly around eating and sleeping habits," says Hailey. "We have created a folder of resources backed up by evidence that we can show to parents to help them find the answers they seek."
"We also provide access to the Sleep Smart program by Safe Sleep Space to assist new parents with the appropriate sleeping strategies for children in the younger years."
"Through one on one meetings, end of year learning summaries and daily conversations between Educators and families, we frequently discuss goals or concerns that parents have for their children. In the last year, our centre team have helped children to reach these goals through learning experiences and carefully planned indoor and outdoor play environments."
"In some cases, we have helped families get in touch with external professionals that can help their children with additional learning and development needs such as speech therapists, speech pathologists, occupational therapists and paediatricians."
"We continually connect with our broader community to develop strong relationships with external children services to help support our families with improving their child's development. "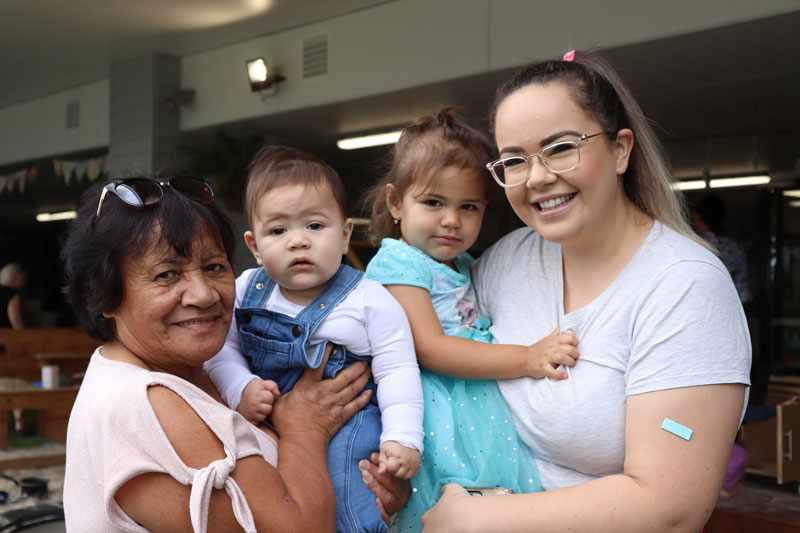 Build successful family partnerships with Petit Early Learning Journey
At Petit ELJ first impressions really matter. We understand that the quality of our relationships between families and Educators enriches a child's experiences. By recognising the family as the child's first and most important teacher we are supporting parents and improving child development and wellbeing.
Building relationships with families in early childhood education requires strong communication skills, a team approach, empathy, integrity and creative organisational skills.
If you have a genuine desire to improve children's development and wellbeing through positive family engagement, then what are you waiting for? Apply to a centre near you.